Booking Enquiry
Book A Room
If you would like to book a room or see the avaliability of rooms, please fill out the search form below and we will get back to you with possible options for your stay at Silver Fig Guesthouse . If you have any further questions or concerns dont hesitate to contact us on 012 802 4017 or 082 300 8877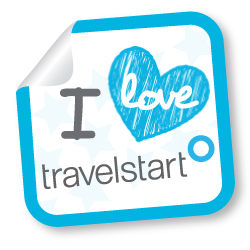 POLICIES
Rooms are available for occupation from 14h00 (2pm) on the day of arrival, should you not be able to check-in at this time, please contact us to arrange a late-arrival check in.

Rooms must be vacated and keys returned by 10:30am on day of departure.

We offer a Seated Breakfast in our dining room starting at 8:30 AM daily.

The nightly accommodation includes a daily service of the rooms and change of linen and towels on the discretion of management.

Keys will be provided for the rooms and are to be returned in line with the departure terms as above. For any keys not returned, there will be a R800.00 charge.

Rates are per night, per person. Breakfast is available but not included in the rate, please enquire about breakfast if required.
DEPOSITS / PAYMENTS

Your booking is only confirmed when Silver Fig (PTY) LTD, emails confirmation of booking following the receipt of the booking fee. When booking is made, 50% of the total booking fee is required within 48 hours of making the reservation in order to confirm the reservation. The balance (if any), of the booking fee is to be paid either upon arrival or before if preferred.

Silver Fig (PTY) LTD, accepts EFT payments. Banking details are listed below. Credit Card facilities are available at the Guest House.
BANK DETAILS
Bank:  FNB
Branch:  Olympus Branch
Branch code:  258155
CANCELLATION
50% of the total booking fee is non-refundable if the reservation is cancelled 7 days prior to arrival. 100% of the booking fee is payable if the reservation is cancelled less than 7 days prior to arrival. Should you not arrive on the day of your booking and have not cancelled your reservation in writing, you will be debited with a no-show fee of one nights stay. Change of arrival date or departure date by the Guest may be treated as cancellation and re-booking.
TERMS AND CONDITIONS
All bookings accepted by Silver Fig (PTY) LTD are subject to these terms and conditions that are deemed to be accepted in full by the Guest. Booking fee also indicates acceptance of these terms and conditions

Property use & Conditions – The Guest is responsible for all valuables, Silver Fig (PTY) LTD has a lockable safe available for Guests, enquire at reception. Silver Fig (PTY) LTD will not be held responsible for any personal injury, loss or damage to personal effects or person/s whatsoever (whether direct, indirect or consequential), arising at the room, communal area or grounds. Smoking is not permitted in the rooms. Smoking is permitted in the bar area or at designated areas.

Indemnity form to be signed upon check-in by the person responsible for any group bookings and take full responsibility for the whole group. Should a reservation be for a single person and a second person occupies the room, the balance will be billed to the individual and not the Company, The Guest will also be responsible for the additional charges of the second person.

Reservation requests followed by a quotation cannot be guaranteed. Please re-confirm availability if quotation is accepted before making any payments